Energy Sector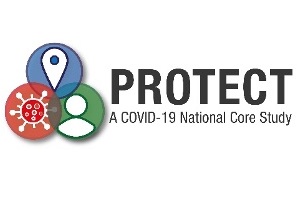 The energy sector is one of the national critical infrastructure sectors that was required to keep producing during the pandemic. This was particularly complicated for the nuclear energy sector due to the highly specialised workforce and inability to shut down reactors at short notice. Therefore, the industry was required to implement strict mitigation measures to avoid workplace outbreaks and limit infection rates to avoid staff absences. This PROTECT project seeks to understand the views and experiences of site based workers regarding the COVID-19 mitigation measures put in place by the energy sector.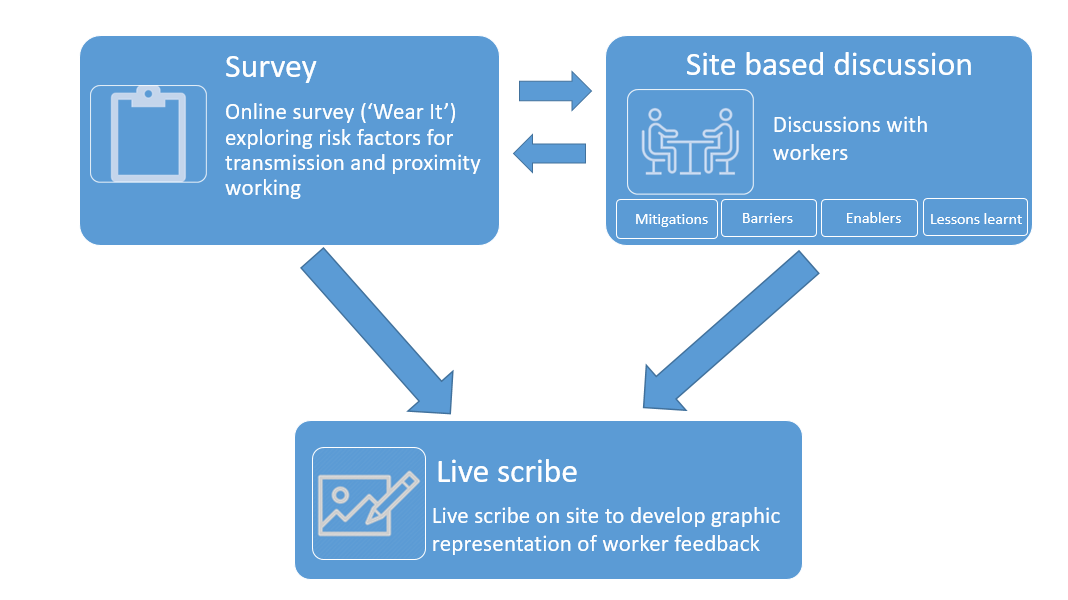 This mixed methods research (illustrated above) forms one of four tasks, contributing to a wider PROTECT energy project.
Outputs will be used to help shape the energy sectors future response plans for future variants and wider health emergencies.
IOM are working on this energy project in collaboration with the Health and Safety Executive, University of Manchester and London School of Hygiene and Tropical Medicine.
The project was initiated in April 2022 and will conclude in January 2023.
This research is part of the PROTECT COVID-19 National Core Study on transmission and environment, funded by HM Treasury and managed by the Health and Safety Executive.