Nanomaterials and Chemicals: Risks and Regulations
What is SAFENANO?
SAFENANO provides industry, academia and governments with independent authoritative expertise and state-of-the-art facilities to enable effective risk management.
Managing risk is part of everyday life and particularly crucial to businesses working at the cutting edge with novel materials and processes, where a need exists for reassurance that things are being done right, safely, and within the law, to minimise the barriers to market success and consumer acceptance.  Every employer and employee has duty-of-care responsibilities to assess and manage the risks presented in the workplace.
SAFENANO was established as a Centre of Excellence in Nanosafety in 2006. With initial support from the UK Government, we have grown to become one of the leading international providers of nanosafety and risk research and consultancy services in the world.
A world first; centre of excellence for nanomaterials.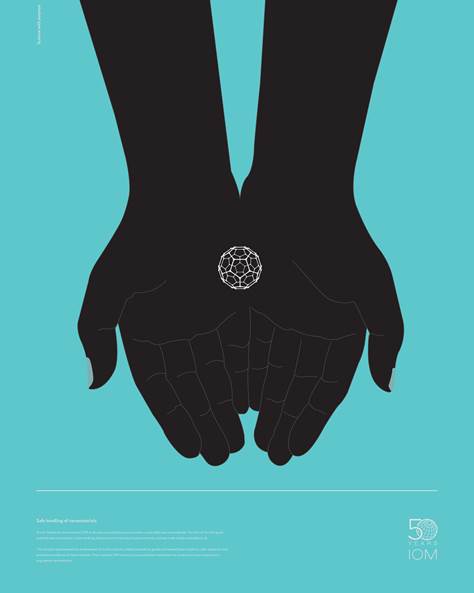 British Standards commissioned IOM to develop a standard to ensure workers could safely use nanomaterials. The first-of-its-kind guide outlined clear procedures in safe handling, disposal and monitoring of exposure levels, and was made widely accessible to all.

View IOM's 50th-anniversary poster celebrating this achievement.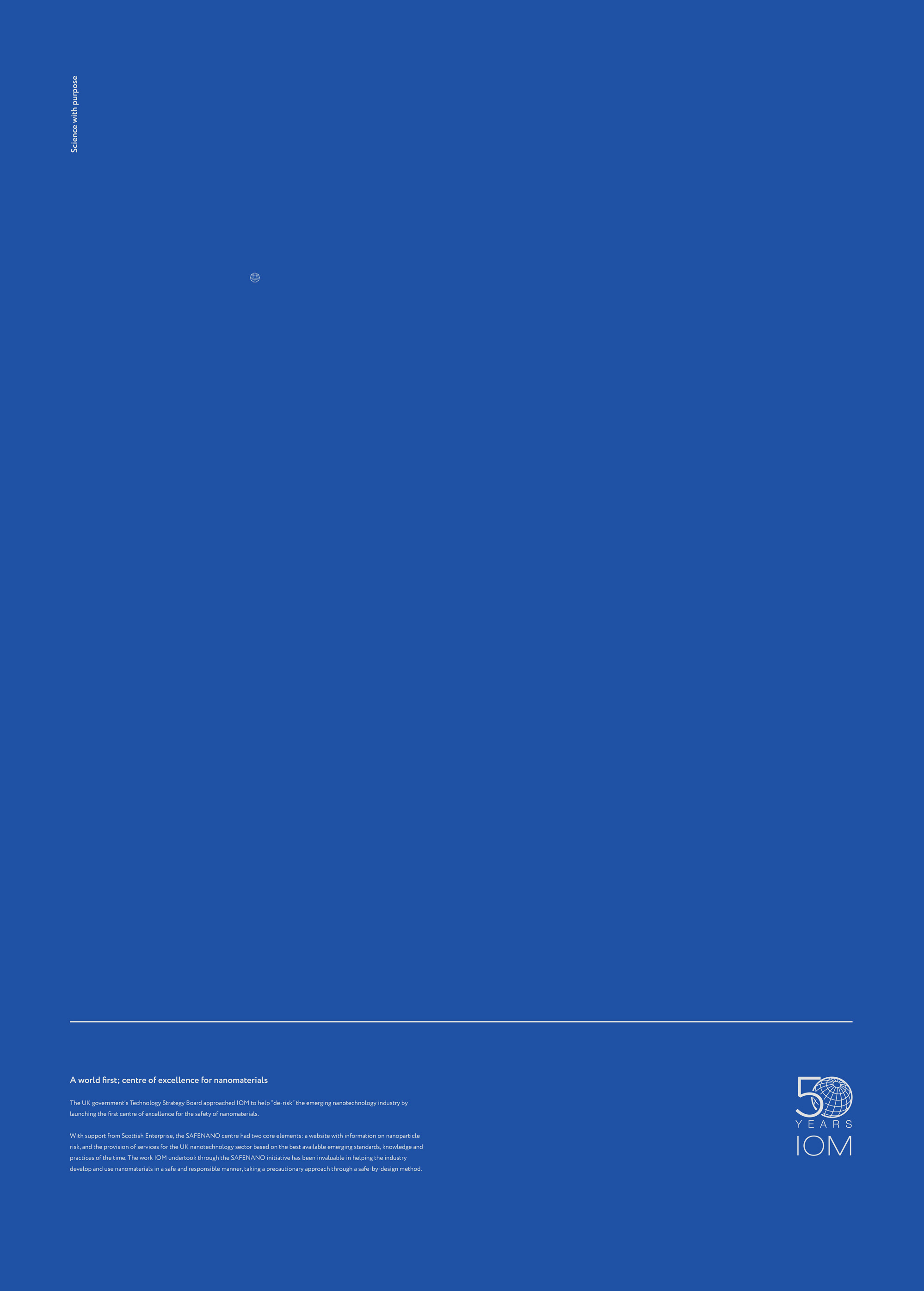 The UK government's Technology Strategy Board approached IOM to help "de-risk" the emerging nanotechnology industry by launching the first centre of excellence for the safety of nanomaterials. 

View IOM's 50th-anniversary poster celebrating this achievement.