BOHS Five Day Authorised Person (Ventilation) Course
Our BOHS endorsed Five Day Authorised Person (Ventilation) course can either be delivered bespoke to yourselves or as an open public course whereby we will schedule a few open courses throughout the country and you can send one or two people on it if you don't have enough people for a bespoke course.
Course Aims
Our Five Day Authorised Person (Ventilation) course provides the delegates with the necessary knowledge to achieve an understanding of ventilation and the requirements of the role of an AP(V) in healthcare premises as specified within HTM 03-01.
This course will provide healthcare estate managers and technical staff with an understanding of the importance of commissioning, validation and verification to ensure requirements and recommendations are met. It will also show the significance of good design layout, as well as the legal duties and health and safety responsibilities. Guidance and awareness of critical ventilation in various areas of hospitals is also included.
The AP(V) is required to be a person with sufficient engineering knowledge of building services ventilation. Successful completion of a Competent Person CP(V) course or evidence of an equivalent level is considered a necessity before attending this course.
During the course, delegates will be asked to undertake assignments which will also be reviewed during the course to help monitor their progress and understanding.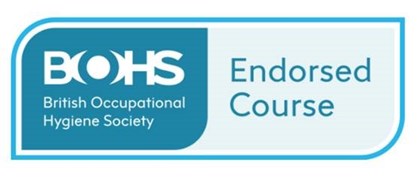 Learning Outcomes
On successful completion of the course, delegates will be able to:
To have an understanding of the AP(V) role as specified HTM 00 and HTM 03-01
To manage health and safety issues relating to air quality, including legal requirements and means of compliance.
Identifying elements of an AHU and the maintenance required for the operation of the plant.
Understanding of the requirements and needs of various critical areas, using ventilation
The requirements of how the ventilation is tested and the equipment used.
The need for permits and controlling of contractors attending sites.
Control and manage works on ventilation systems, including the preparation of inspection, maintenance and safety programs associated with the works.
Ensure that any alterations, installation or extensions to a system do not compromise the performance of the ventilation in the areas being served.
The course is intended to list key points for which an AP(V) should have sufficient training and have a knowledgeable understanding of the healthcare premises and duties required, to be appointed by trust management, after assessment and on recommendation of an Authorising Engineer for Ventilation - AE(V).
Certification
A BOHS Certificate of Attendance will be issued to all delegates who successfully complete the course.
Our Trainer
Our trainer is a qualified and highly experienced Ventilation Engineer.
Contact: info@iom-world.org