BOHS Three Day Competent Person (Ventilation) Course
Course Aims
Our BOHS endorsed Three Day Competent Person (Ventilation) course provides attendees with the necessary knowledge to understand ventilation from both a mechanical and clinical perspective. The course explains how to inspect and maintain ventilation systems and to recognize faults when they arise, in order to achieve the standards required. The knowledge acquired from this course, put into practice, will help ensure hospitals are able to achieve and maintain ventilation systems which will provide the correct clinical environments to keep both patients and staff safe.
The training will also help keep ventilation systems free from potential hazards such as legionella, bacteria and moulds, which may proliferate and become airborne in poorly maintained or neglected systems.
Attendance on this course may be a factor when appointing a CP (V), though individual skill levels and knowledge of site specific ventilation systems should also be considered.
Our course will provide information for the delegates to understand responsibilities, requirements and duties of the competent person as specified within HTM 03-01.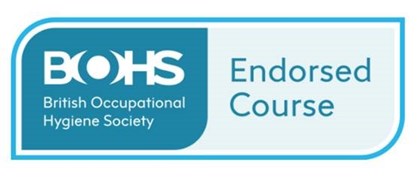 Learning Outcomes
On successful completion of the course, delegates will be able to:
Understand the purpose and importance of ventilation systems to ensure the air within your building is compliant with industry guidance.
Develop a thorough understanding of ventilation terminology and the tools and equipment that you will be using
Break down components and the way they work, so that issues can be quickly recognised and fixed
Filtration grading, correct installation & pressure drops.
Recognise incorrectly installed and maintained components so that you can take action now before issues become more severe.
Measure airflows and pressure cascades to help understand the clinical requirements in various applications.
Conduct air handling unit (AHU) and theatre suite audits (practical demonstrations will depend on theatre availability).
Reduce downtime and maintenance costs by understanding how to create and deliver Planned Preventative Maintenance, including filter changes and checks on: AHU condition; belt tensioning; glass condensate trap arrangements; battery conditions and various control damper operations & functions.
Perform critical system verifications (practical demonstrations will depend on theatre availability). As part of healthcare requirements all critical areas of a hospital need to have a verification.
Understand & locate relevant guidance information in HTM 03-01.
Certification
A BOHS Certificate of Attendance will be issued to all delegates who successfully complete the course.
Our Trainer
Our trainer is a qualified and highly experienced Ventilation Engineer and will deliver the courses at your premises. The main benefit of delivering the course at your location is, the delegates will receive real life experience by carrying out hands on practical assessments in their place of work. This will result in a complete and better understanding of the course content and equipment they service.
Contact: info@iom-world.org