BOHS Two Day Competent Person (Ventilation) Refresher Course
Course Aims
Our BOHS endorsed Two Day Competent Person (Ventilation) Refresher Course will provide technicians who have previously undertaken the full Competent Person (Ventilation) course, the necessary information to refresh their knowledge of their duties and responsibilities, as specified within HTM 03-01. This course will also inform them of any changes that may have occurred since their previous course.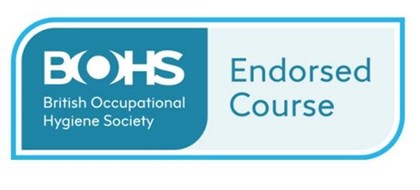 Learning Outcomes
On completing this course successfully, the delegates will be able to:
Have a basic understanding of ventilation systems, terminology and the reasons for ventilation.
Locate components of a ventilation system and understand the function.
Identify correctly installed and maintained ventilation components.
Diagnose incorrectly installed and maintained ventilation components and potential subsequent effects of poor installation or maintenance.
Air handling unit maintenance, understanding of planned preventative maintenance with particular attention to filtration and air handling unit component conditions.
Measure ventilation system performance, airflow and differential pressure measurements.
Understand specialised ventilation within healthcare facilities including airflow volumes and subsequent air change rates. This will also include airflow direction assessment to ensure cleanliness hierarchies are maintained.
Certification
A BOHS Certificate of Attendance will be issued to all delegates who successfully complete the course.
Our Trainer
Our trainer is a qualified and highly experienced Ventilation Engineer and will deliver the courses at your premises. 
Contact: info@iom-world.org