01.10.20
Facemasks, COVID-19
Prickly Thistle Scotland - innovative approach to face mask design for consumers wanting a sustainable and fit tested face covering.
IOM's Face Fit and Scientific team help optimise mask fit and test filtration effectiveness of a newly designed 'Mask of Integrity'.
Prickly Thistle Scotland is the only tartan-weaving mill in the mainland Highland region of Scotland. When Scotland went into lockdown, they were inundated from customers asking them to create a natural fibre face covering. Owner Clare Campbell felt early on that before producing a face-covering she wanted confidence in the fit and filtration effectiveness.

Mask of Integrity, is the first face mask subscription service for 100% natural fibre fabric, tailored to fit, reusable masks, that are filtration tested to help the community fight against the pandemic.

The product launches on 14 October, at a time when governments around the world implement tighter restrictions on nations, and widespread use of face coverings in public to reduce COVID-19 community infections is widely accepted as a control measure.
The team at Prickly Thistle Scotland surveyed 400 customers to understand what they wanted from a face covering.  Customers surveyed wanted a mask tested for effectiveness as well as fit, and these things were equally important as the material being environmentally friendly and made from recycled materials.
Clare's loyal customer base had spoken, and she so she approached IOM to understand how she could determine the filtration abilities of the material.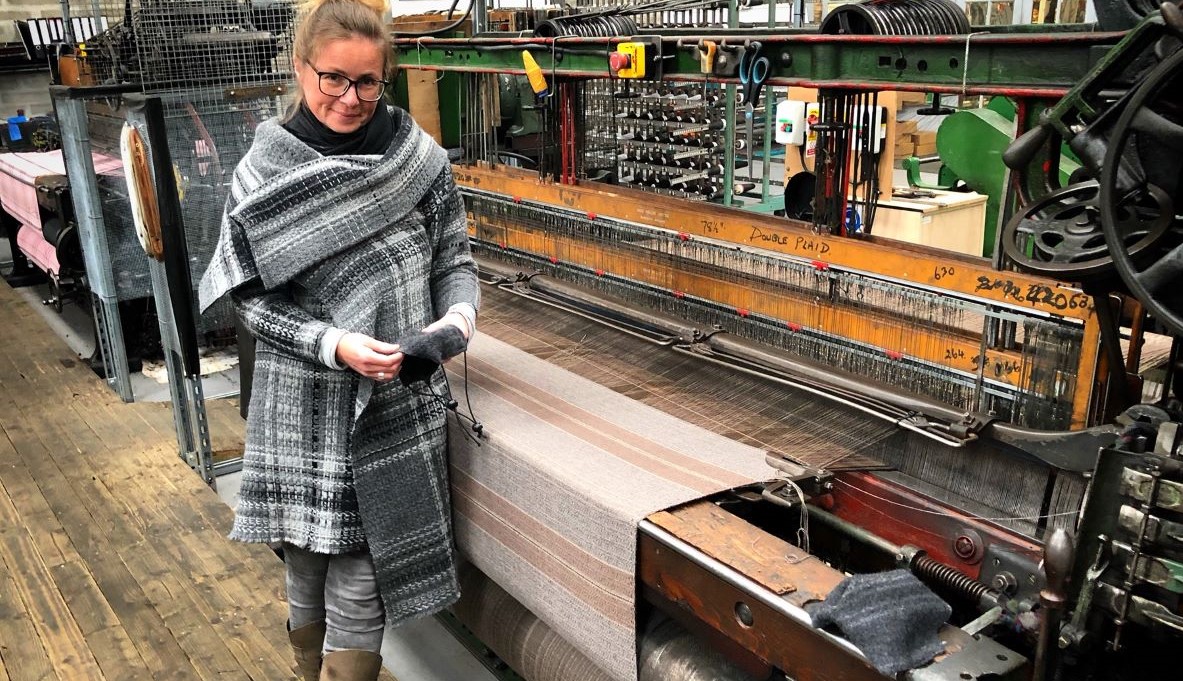 Collaborating with IOM

IOM researchers have studied the effectiveness of facemasks against air pollution, and the company has a long history of understanding aerosol impacts on respiratory health. IOM's Workplace Protection team work with companies to help them understand and manage Respiratory Protective Equipment (RPE). RPE is used to keep workers safe from hazards such as dusts and fibres, asbestos, respiratory sensitisers, bioaerosols or where a person may be exposed to public health hazard such as flu virus.
IOM's face fit testers and scientific team tested the particle filtration and fit of the wool facemask so that the final refined product completely covers the nose, mouth and lower chin and can be confidently presented to the community for optimal protection.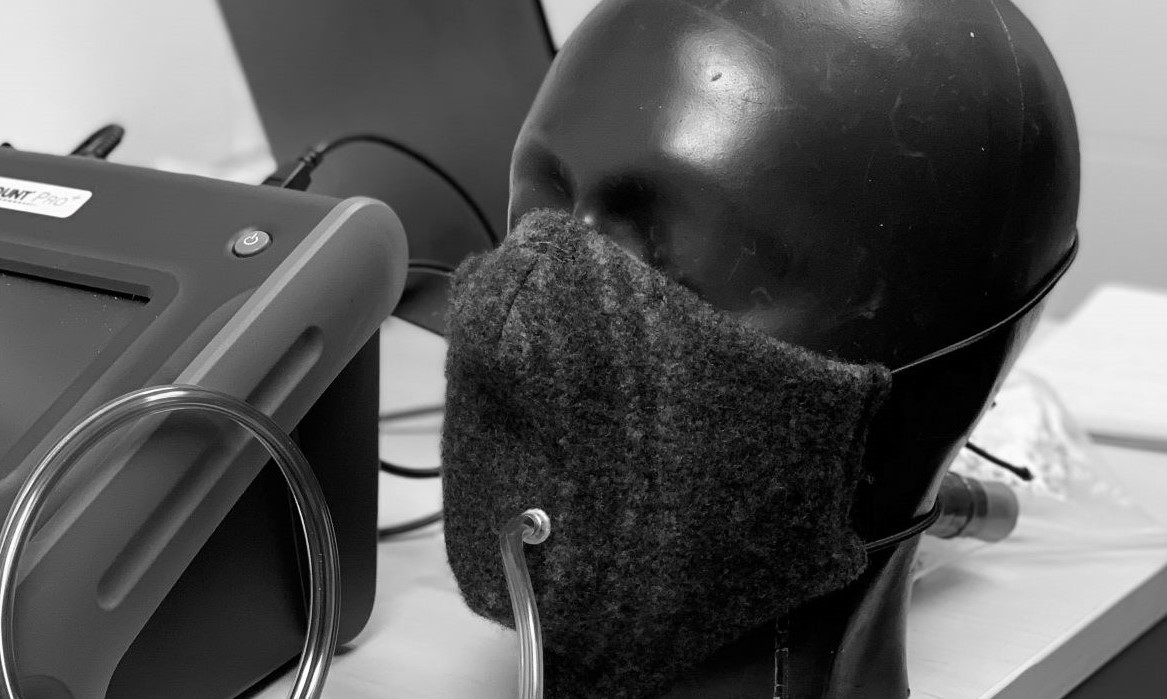 Dr Miranda Loh, Head of Environmental and Public Health at IOM "This project has been an exciting collaboration. To optimise the product fit, Prickly Thistle Scotland made modifications on-site at the IOM lab working closely with our team of Face Fit Testers. The IOM team were able to demonstrate the filtration abilities of the material, and how the natural materials shaped to wearers' faces well."
Prickly Thistle Scotland were delighted with the results. Clare said: "Now that we have a fully tested sustainable face mask, we can start to mobilise the supply chain and wider Scottish textile industry to meet the pre-order demand. From the yarn suppliers and weavers to the finishers and seamstresses, this is a collaborative endeavour. We have evidence that the production of the mask of integrity has the power to stimulate the green economic recovery of our industry."
To find out more about Prickly Thistle Scotland newly designed 'Mask of Integrity' visit their website https://pricklythistle.shop/
Clare Campbel, owner of PTS and Dr Miranda Loh, Head of Environmental and Public Health at IOM, discuss the collaboration and how the final product was refined so customers can be confident of its protection abilities.