A responsible supplier
With a focus on people, planet and community we aim to improve the world that we all live and work. To help achieve this aim we have responsible policies and practices in place which support the world outside of our immediate ecosystem.
People
Achievements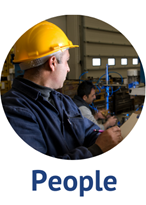 Founding member of CHAS a health and safety assessment scheme to ensure all our staff are properly trained and operate safely

 

Gender balance throughout the company

 

Accredited living wage employer

 
10 mental health first aiders

 

Signed the Scottish Business Pledge

 

Signed the Young Person's Guarantee

 

Signed the Menopause Pledge

 

Signed the Armed Forces Covenant

 

Long term aims
To provide purposeful and fair work for all.  Enabling a culture of safety, inclusivity, diversity and belonging whilst harnessing innovation and creativity for the future.     

Why we're doing this
"IOM has a rich and varied history and we want everyone working here to grow, develop and thrive. Being enabled to do their best work in a safe and inclusive environment." 
Planet
Achievements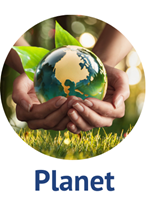 ISO 14001:2015 a stringent accreditation that demonstrates we operate an effective environmental management system

25% of our energy comes from solar sources

31% reduction in electricity usage (Q4 2019 – Q4 2021)

48% reduction in travel (Q4 2019 – Q4 2021)

Declining carbon usage for 24 consecutive months and continuing

Decreasing the impact of work with clients by changing working practices
o Use of local engineers
o Remote surveys conducted with data from sensors
o Investing in efficient machinery for our laboratory
o Digital transformation

Reduction on all travel, taking environmental options where possible

Long term aims
Net Zero by 2030

Gas usage 0%

Why we're doing this
"Just as we help protect others environments, we want to be doing our part to protect the wider ecosystem. Our progress towards NetZero has challenged us to evolve making us a more effective and efficient business because of it."
Community
Achievements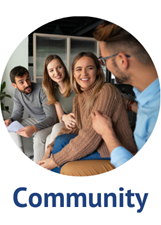 50 easels donated to EcoArt

 

20+ events where we've shared our expertise for free

 

Providing mentoring to young people along with meaningful

work placements

 

Long term aims
To improve the skills of our communities and peers through sharing knowledge and providing work placements that develop transferable skills and promote confidence.  

Why we're doing this
"Too often science is left in textbooks and academic articles. By sharing at conferences we improve the knowledge and understanding so that better decisions for human health can be made. Equally we take opportunities to contribute to the professional and local communities we are part of improving and supporting their aims so that together we can make a difference."