Accreditations and Certifications

ICO (Information Commissioner's Office) Certificates:
Institute of Occupational Medicine Reference Number Z6005419
IOM Consulting Reference Number Z4959379
Our processing of personal data requires the above certificates.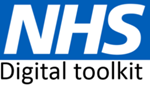 NHS Digital's Data Security and Protection Toolkit (Secondary Use Organisation) Organisation Code ECC0008
The Institute completes annually this Toolkit, which is required because NHS patient data is used in some research projects.
Contractors Health and Safety Assessment Scheme (CHAS)
IOM Consulting Limited is a member of CHAS. CHAS is one of the founding members of the SSiP (Safety Schemes in Procurement). CHAS is committed to setting health and safety benchmarks that drive industries forward and make the world of work a safer place.
IOM Consulting Limited is a member of Constructionline. Silver status demonstrates to buyers our organisation has demonstrated compliance with standard prequalification criteria

Living Wage
IOM is an accredited Living Wage Employer