IOM welcomes new CEO Nathan Baker
04.03.2021
In light of the news that Dr. Rob Aitken will be retiring as CEO, his successor has been named. Nathan Baker, current Managing Director of IOM consulting will be stepping into the role.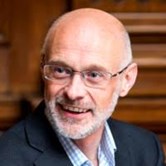 Rob leaves to enjoy retirement after over 40 years of service with IOM and four years as CEO. Having previously held several scientific and leadership roles including the Director of Research and Development, Director of Strategic Consulting and founding Managing Director of IOM Singapore.  He will continue his connection with IOM by working as an associate on a small number of projects. 
In the coming weeks and months Nathan will be working with the IOM team to understand future opportunities, current challenges and the best way to address market needs before setting out his vision for the future of IOM. 
Nathan brings with him extensive expertise around change management, driving innovation and developing collaborative work environments. The way he transformed the consultancy arm of IOM and the strategic thinking evidenced in his previous roles prior to IOM, demonstrated to the selection committee that he has the vision and insight they were looking for, and is best placed to lead IOM into the future. 
'By making use of all of our internal expertise I want IOM to be able to make an even bigger impact in the world of public health protection to both our customers and society. Being a mission led, outcome focused organisation means that we want those we work with to benefit from our academic research, being woven into the solutions our industry experts devise. It's a direction which I'm confident will enable us to help even more people live and work in a healthy and sustainable world.'  Nathan Baker, CEO