Occupational & Environmental Epidemiology and Exposure Science meeting held in Edinburgh
02.04.2019
As part of IOM's 50th celebration programme the UK & Ireland Occupational & Environmental Epidemiology and Exposure Science meetings were hosted in Edinburgh at the Surgeons' Hall Museums.
The joint annual event is run by volunteering organising committees from the Occupational & Environmental Epidemiology and Exposure network. The purpose of the meetings is to share the latest research from each discipline, help build collaborative partnerships and networks, as well as provide students with a platform to present their work via poster presentations.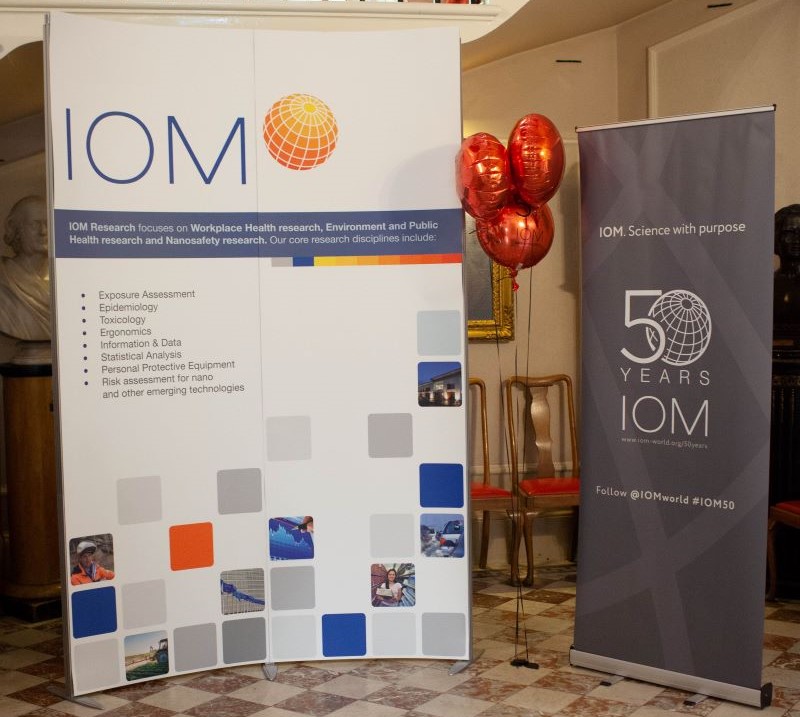 There were lots of high-quality abstracts submitted for the two-day meetings, which allowed the organising committee to choose a varied and packed agenda.
Day one played host to the 12th UK and Ireland Occupational & Environmental Epidemiology and Exposure meeting. Rob Aitken, IOM's CEO, welcomed delegates and took note of the historical significance of hosting in the Surgeon's Hall Museums, which is over 500 years old.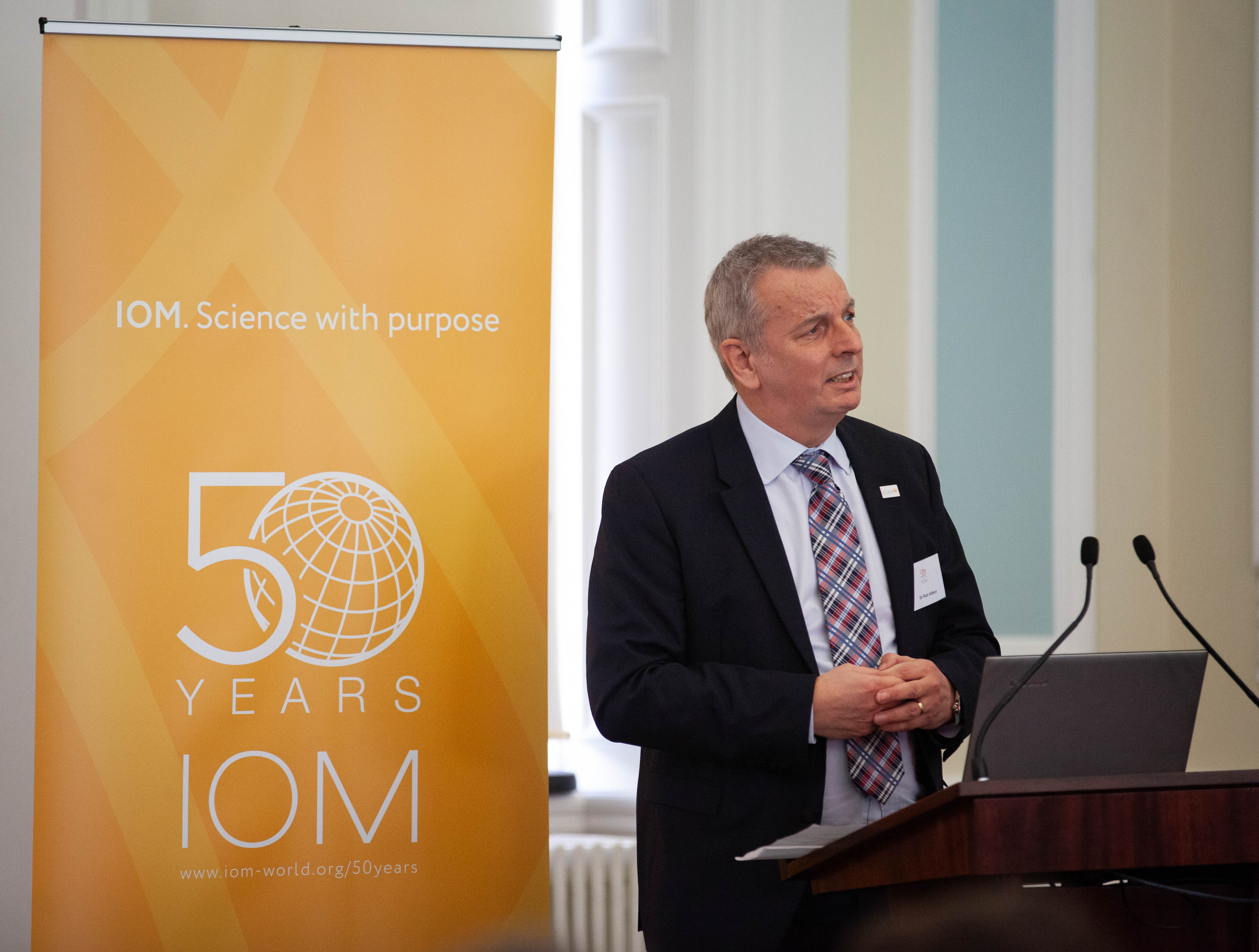 There were keynote presentations from Roel Vermeulen of Utrecht University and Mark Miller of the University of Edinburgh. In celebration of IOM's 50th anniversary, Fintan Hurley presented an overview of IOM's contribution to Occupational and Environmental Epidemiology.
Sara De Matteis, Chair UK/Ireland Occupational & Environmental Epidemiology Society closed out proceedings and handed the baton over to Frank de Vocht of Bristol University who has volunteered to host the 2020 meeting on 16th Match in Bristol.
The 7th Occupational & Environmental Exposure Science was hosted on the second day. Margaret Burns the chair of IOM governors opened proceedings with a warm and enthused overview of the role of governors for IOM. Through her work with IOM, Margaret, has discovered that her relatives worked in a local mine that was included in IOM's early PFR study something she felt incredibly proud and humbled to learn.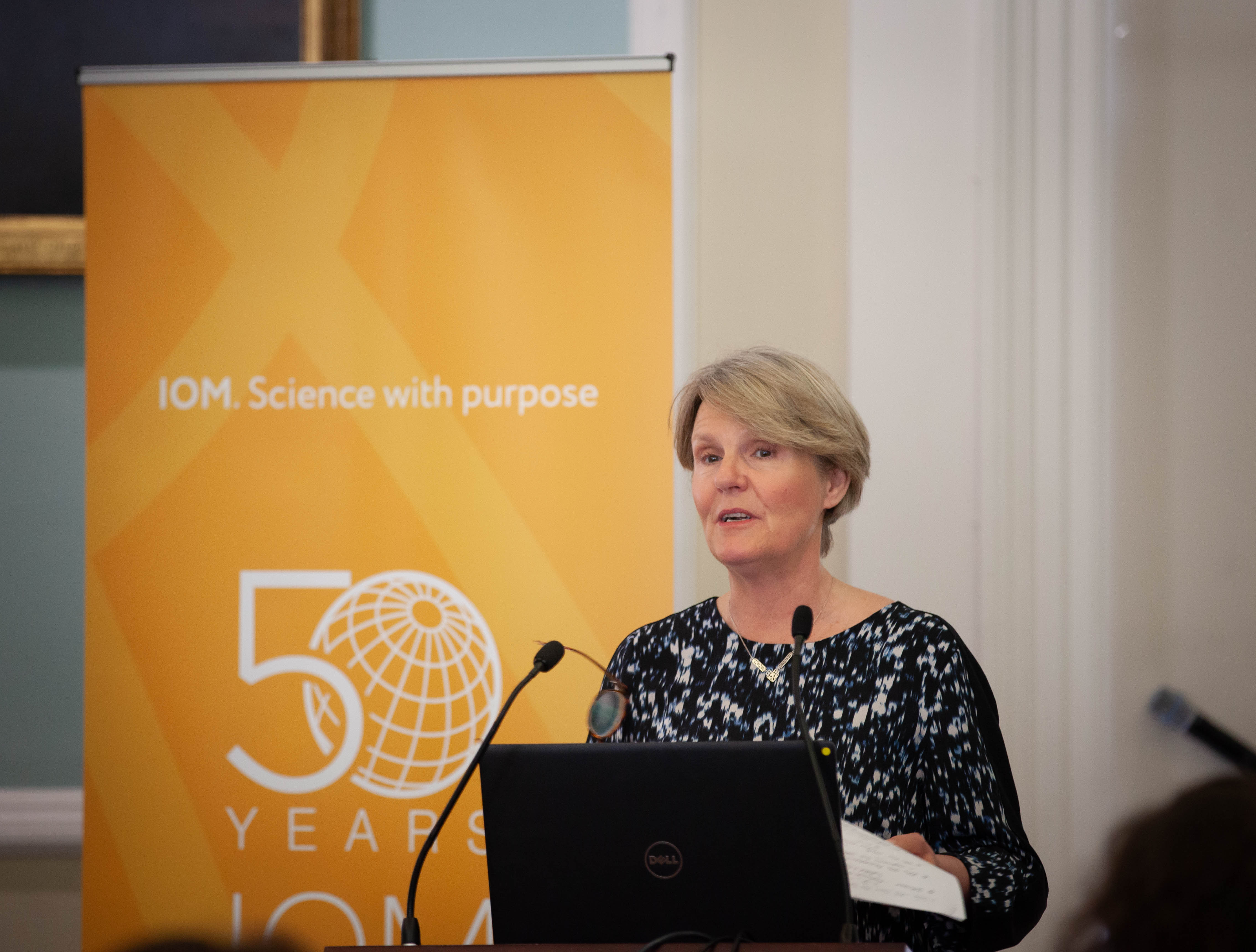 Sotiris Vardoulakis, IOM's Research Director, followed with an overview of the Institute's contribution to Occupational and Environmental Exposure Science.
Yuri Bruinen de Bruin, President of ISES- Europe gave a keynote lecture of the challenges facing Exposure Science. The afternoon keynote was delivered by Mark Pearce of Newcastle University and covered the work of the 'Newcastle Thousand Families Study' that began in 1947, following several follow up studies it's now identifying a better understanding of the impact of birth weight and early life socioeconomic position on disease in later life.
A number of highly interesting oral and poster presentations were given over the course of the day, which was most definitely International in its scope, with delegates from as far afield as Thailand attending and presentations covering work undertaken in countries such as Malaysia and China. 

RSC Toxicology sponsored the best poster prize. This was awarded to Jack Launder et al for their poster 'How reliable are low-cost air quality monitors? Implications for exposure science'.
Karen Galea, Head of Exposure Science closed proceedings and announced that the 2020 meeting would be organised and hosted by Debapriya Mondal (University of Salford) and David Polya (University of Manchester). The meeting will take place within the Greater Manchester area and further details will be released in the near future.  
To download the programmes and abstracts book visit the event page.