Futurebuild report - Industry perspectives on how working practices could develop in the future
A piece of original research
conducted with the construction industry which gives insight into how working practices can develop and improve in the future with a focus on worker health.
The work was done as part of the Futurebuild conference and outlines new perspectives and insights on the current issues facing the construction industry. With suggested actions to take to improve its future and the health of its workers. Progressing the industry from where it is now to one in which working environments support and develop staff to be effective, productive and healthier.
The core themes included:
Using data and technology - From critical smart buildings to standardising operations, research shows that digital transformation and the technical innovation of the built environment as it  relates to workers and end-users is set to increase rapidly. 
Designing work to put users first - When it comes to improved worker health and safety, a recurring theme was designing for safety in advance of the construction phase. Reducing the number of opportunities for harm to the worker through design.
Allowing individuals to take ownership - The view of many was that individuals in the workplace are the most important in making the work and the workplace environment safer in the construction industry. How they do that? The report reveal all!
Learn more about how we can help you to improve and develop your working practices by either
contacting us
or exploring
our services
.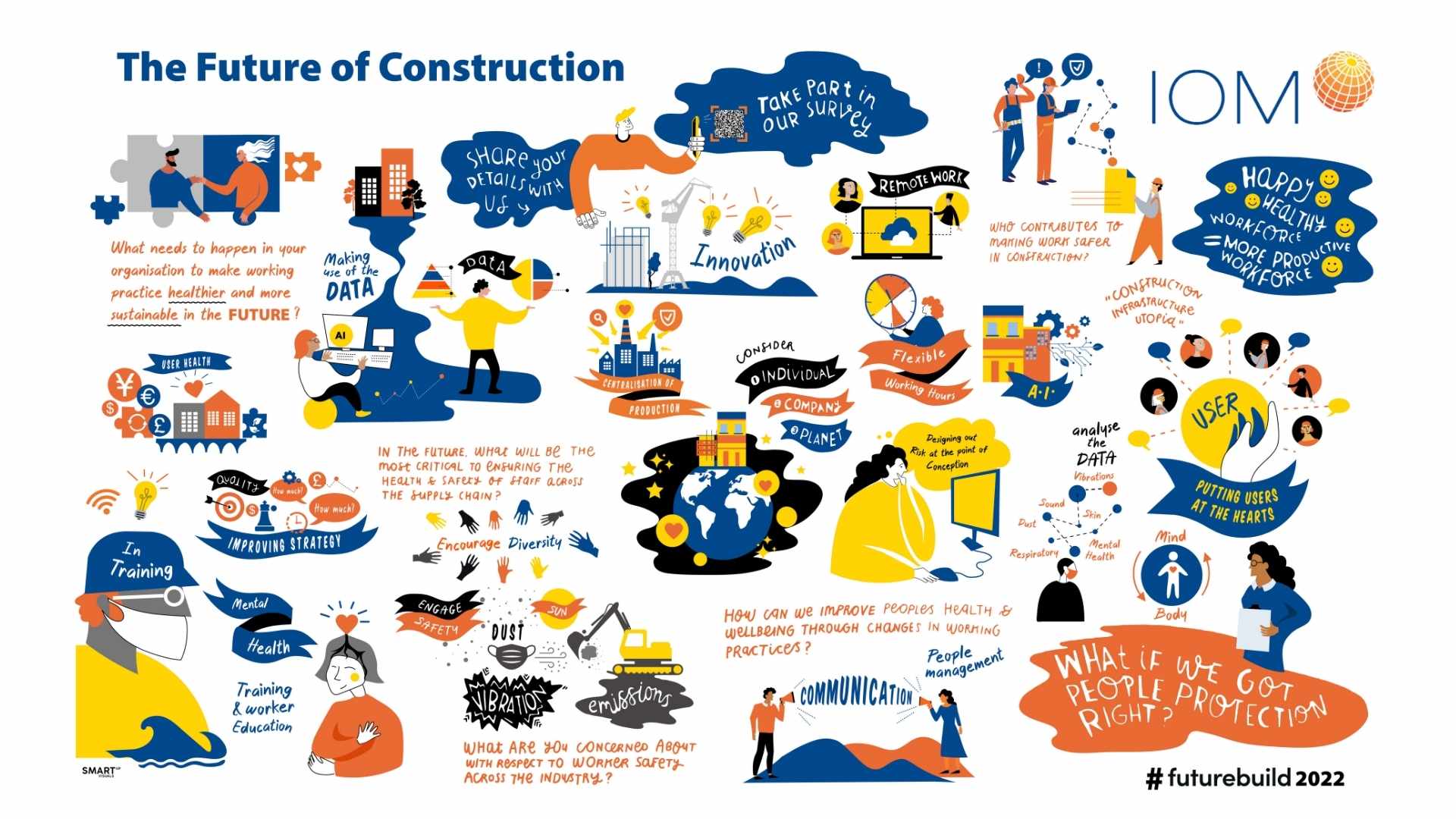 IOM The Future of the Construction Industry Final.pdf