Case Study: Working for EU-OSHA to tackle the growing problem with MSDs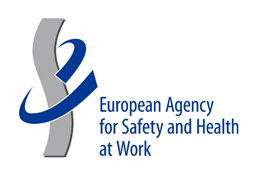 Responding to the growing problem of Musculoskeletal Disorders (MSDs) the European Union for Occupational Safety and Health Agency (EU-OSHA), sought advice and a deeper understanding around the topic. IOM has been a key advisor to the EU-OSHA around MSDs providing incisive insights and original research which have benefited society and informed policy. It's an important issue which affects 120 million people in Europe and can cost economies up to 2% of their GDP.
This work, which started in 2000, has formed part of EU-OSHA's campaigns which have focused on Healthy Workplaces. Our involvement led to high praise from EU-OSHA who stated that: "The quality of the team's work and their professional approach as played an important part in the impact that has been achieved by the research and the success of the campaign." 
Read the case study to explore the challenges we faced, how we solved them and how our work contributed to healthier working environments for everyone. Using the same expertise and techniques we can work with you to provide impartial and authoritative research which explore new ideas, guides policy and improves the world we live and work in. Or learn more about our human factors research and ergonomic expertise.
Download the full IOM EU-OSHA Case Study here